As we each navigate our way through a most challenging 2020, we want to wish a sincere thank you to each of you for your continued support. McGuire Development's uniquely transparent approach to commercial real estate means that we are here to support our clients and share industry advice and perspective in this time of need. We think outside the box, observe challenges, and apply our expertise to help evaluate what your real estate needs truly are.
We look forward to giving thanks this holiday season, and we will be reflecting on how grateful we are to have incredible tenants and clients that make everything possible. Let's hold tight to the light that shines so bright in our community and make it a point to contribute to a strong and safe WNY by practicing COVID-conscious habits.
Together, Western New Yorkers can come together to help stop the spread of the virus and ensure our community stays safe and thrives.
#ItsOurJobWNY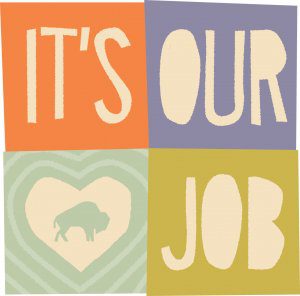 As we prepare for a much different type of thanksgiving holiday and shopping season this year, don't forget your local community! Supporting local businesses owned and operated by our neighbors is critical now, more than ever to keep our economy running. #ItsOurJobWNY to support them and keep our local business open! Learn more from the Buffalo Niagara Partnership: https://www.thepartnership.org/ourjob/
We'd like to call attention to Buffalo's unique and incredible restaurant scene, including our own amazing tenants: Tim Horton's, Hearth & Press, and Oak Stave. We urge you all to remember to support these important members of our community for takeout via phone, and delivery via uber eats, door dash or grubhub.com.
Oak Stave: 5989 Transit Road, East Amherst, NY (716) 688-8900
View Menu Here
Hearth + Press: 665 Main Street, Buffalo, NY (716) 262-0866
View Menu Here
Tim Hortons: 5989 Transit Road, East Amherst, NY. Drive Thru is Servicing.
View Menu Here
Sincerely,
The McGuire Development Team